The terrorism researchers
How does a terrorist think? What is the driving force for a foreign fighter? Since 1999, a small group of FFI researchers have been asking themselves these questions. Their work is world renowned in studies of terrorism and asymmetrical threats.
This series of research projects is referred to as TERRA. Among other topics, the researchers study Jihadism and how it may threaten Norwegian and international security.
An abrupt transition
TERRA was a small research community, in a country located far away from the topics it studied. However, in Madrid, on 11 March 2004, it happened. Ten bombs exploded on four urban trains during rush hour. 193 people were killed, and nearly 2000 injured.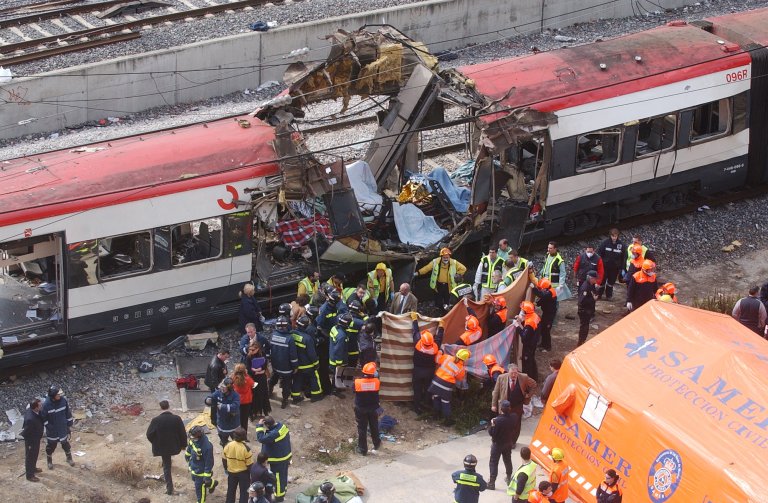 The Project Manager at the time, Brynjar Lia, recalls a document he had read just before Christmas the previous year. It concerned al-Qaida's strategy to get Spain to withdraw from Iraq. He and his colleague, Thomas Hegghammer, found it and translated the most relevant pages.
The media took an immediate interest. The BBC was among the news outlets that quickly had more of the document translated. The news that Norwegian researchers had found a possible link between al-Qaida and the Madrid bombings spread like wildfire. They abruptly became aware that the entire world was interested in their work.
The press was surprised that crucial expertise in this area could be found in Norway, of all places. Journalists from all over the world came to Kjeller. The researchers participated in a live interview via satellite outside the FFI premises. This was broadcast in Australia, the United Kingdom and the United States.
11 September 2001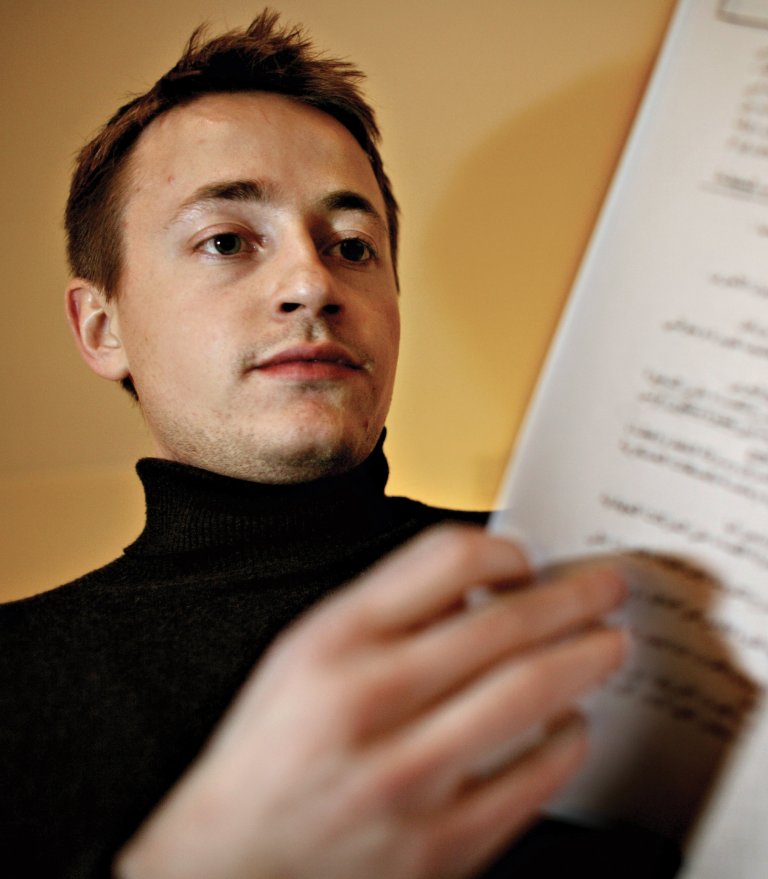 Research on asymmetric warfare began with a forward-thinking Research Manager Ragnvald H. Solstrand (1942– 2018). He saw the need to take a closer look at international terrorism and radical Islam. Young people with relevant backgrounds were recruited to the institute.
One of them was Hegghammer. He had just completed his master's degree in Middle East Studies. He had no idea of what to do next, other than to work with something related to this region. In the summer of 2001, he obtained an internship at FFI. Here, he was tasked with writing a report on terrorism. This was his first contact with the phenomenon of al-Qaida and Osama Bin Laden. Then came the 9/11 terrorist attacks.
"It was pretty banal, really. I was here because I needed a job and then 9/11 happened. I became very motivated and interested in the topic. I wanted to find out what this was and why it happened", says the researcher.
Azzam the ideologist
Curiosity made him dig deeper to learn the reasons for the acts of terrorism. In 2020, Thomas Hegghammer was bestowed the FFI award for excellent research communication for his book The Caravan: Abdallah Azzam and the Rise of Global Jihad.
The outline of Azzam's life included his birth in Palestine in 1941 and his death by car bomb in Pakistan in 1989. The books describes how he became one of the most influential ideologists in Jihadism. He was a key figure in the mobilisation of Arab foreign fighters in Afghanistan in the 1980s. Azzam was also the first religious scholar who argued that becoming a foreign fighter was an individual, religious duty.
Subsequently, both moderate and radical wings of the Jihadist movement have employed this doctrine to support their views.
Hegghammer spent many years on this book. The search for sources led him to places where Azzam had lived. The content is not simply a dry statement of facts. Many have praised his vivid narration. The book was published by Cambridge University Press.
Places, lives and smells
Hegghammer and his colleagues have done fieldwork in countries including Afghanistan, Pakistan, Saudi Arabia and Jordan.
"You can't just sit online and gather propaganda. If you don't know where these groups are, how they look, how they smell, and how they live, you will never truly understand the texts", says Hegghammer.
There were never any face-to-face meetings with active Jihadists.
"That actually became impossible from around 2000. In the past, they needed researchers and journalists to communicate their messages. With the arrival of the Internet, we became a bit superfluous. Then they could start killing us. You could probably go to Syria and make contact with a few smaller radical groups, like Ahrar al-Sham. A white, non-Muslim researcher would never be allowed into IS as an observer. So, we have to speak with former Jihadists instead".
Open sources provide knowledge
The books, reports and articles from the TERRA community have been widely read and have won multiple awards.
The researchers emphasise that they work with open sources. They want to know more about the actors behind acts of terrorism. They are particu-larly interested in the emergence, recruitment, radicalisation, ide- ology, strategies and tactics of these groups. The research team includes historians and political scientists that speak relevant languages and who know the culture of the areas they study.
TERRA researchers' publications include Peter Nesser's book Islamist Terrorism in Europe (2015) and Anne Stenersen's al-Qaida in Afghanistan.
Unafraid of death threats
You are active in public debates and often interviewed. Do you get a lot of unwanted attention?
"Not really. There have been a few death threats and such, but who hasn't received a death threat these days? If you are covered on Facebook, in politics or in some other fashion, you encounter a lot of strange people. I have never had major, important people come after me. Had the Norwegian Jihadist community continued to grow, so that we lost control over it, I might have become a bit anxious. There are instances of people from these communities having shot at people's houses. But it is very rare for researchers to become targets for this type of thing. Disliked politicians and journalists are higher up on the list".