Arctic Warrior Experiment
The Arctic Warrior Experiment (AWE) explores new solutions to increase warfighters' capabilities in cold weather operations.
The Special Operations Research and Development (SORD) project at FFI and the Norwegian Special Operations Command (NORSOCOM) organize AWE 2022. The main topic in AWE 2022 is cold weather operations in an arctic environment.
The AWE 2022 is a technical experiment (TE) modeled after US SOCOMs TE.The main purpose of this event is to challenge industry and the research community to develop new concepts and military equipment that increase the winter warfighters' capabilities in an Arctic environment. Another important purpose is to enable SOF warfighters from US, UK, CAN, AUS, NZ, SWE, DK and FIN to share experiences, discuss concepts and participate in experiments and demonstrations of new arctic capabilities.
The AWE will be 3-day event with a mix of presentations, practical demonstrations and experiments with innovative technologies from military research establishments and industry.
Read the full announcement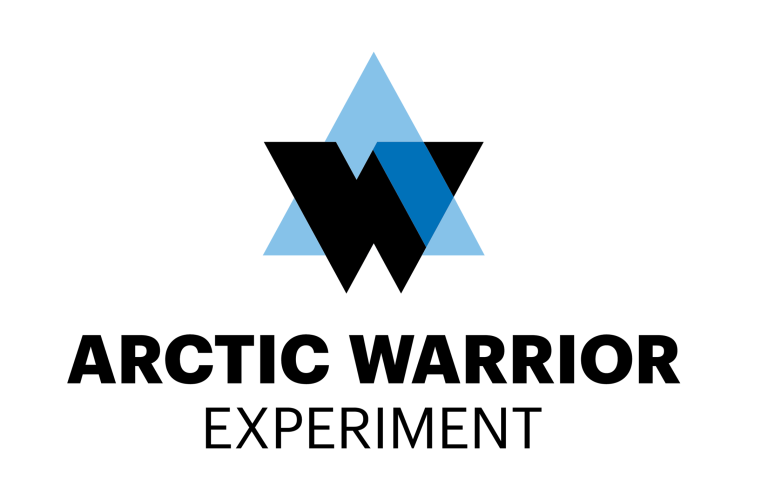 When: February 2022, starting on Tuesday 8th and ending on Thursday 10th of February. Monday 7th and Friday 11th is reserved for travelling and/or rigging of equipment or products used in experiments, demonstration and stands.

Where: Trondenes Fortress at the Trondenes peninsula in the municipality of Harstad, Troms and Finnmark county, Norway

Restriction: Tuesday February 8th will be military attendance only, with tailored presentations for future arctic operations. Industry attendees will have access to the exhibition area and make necessary preparations for their stand, demonstrations and/or experiments.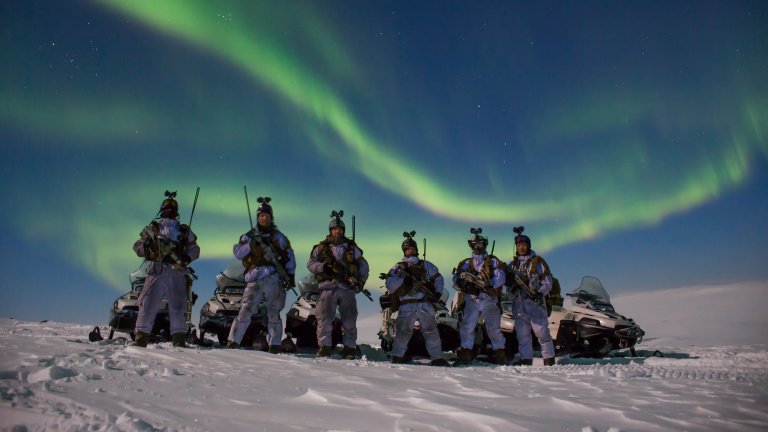 The innovation strategy through AWE 2022
Arctic Warrior Experiment (AWE) is an arena for experimentation where we invite industry and partners to come up with innovative solutions to strengthen Norwegian and allied soldiers' ability to operate in cold weather operations. The international defense industry constantly supplies high-tech equipment to the military, but not all of this equipment is adapted to the harsh conditions in the Arctic climate.
The AWE 2022 aims to engage industry to develop military equipment that is more robust and better suited for use in a harsh Arctic climate. AWE 2022 provides an opportunity for industry representatives to engage with both Norwegian and allied soldiers to develop new innovative solutions for cold weather operations. Following the principles of our innovation strategy, the joint effort through AWE 2022 provides us with better search, better selection and faster implementation of new innovative products, as shown in the illustration:

Given this approach, we believe AWE 2022 provides valuable input to the end-users regarding short and long-term technological developments. AWE 2022 will also provide necessary input needed for industry transformation and adaptation in order to develop arctic military capabilities.
Given the initial need-analysis from end-users AWE 2022 seek industry partners that can provide some of the following technological products listed below. This list serves as the initial search and selection criteria for future partners.
Camouflage and/or signature reduction against advanced opponents
Arctic Mobility

Light weight motorized mobility in cross-over conditions (winter-spring / autumn-winter )
Navigation systems that enables vision through fog and snow drift. To detect safe path in zero visibility conditions.
Steep terrain ski boots adapted for long sustainment in arctic conditions
New solutions for skins when ski-climbing or randonee. New glue or products that simplifies the process when using skins. adapted for long sustainment in arctic conditions

Battery and power supply

Battery and power supply for operating BMS, and small units requiring electricity. Lightweight solutions adapted to a cold climate (-20C)
Battery and power supply technology for long term operation of man portable sensor systems adapted to a cold climate (-20C)

Fog and icing challenges

Anti-fog and/or icing solutions for lenses, spotter scopes, sights and other sensors
De-icing and/or anti-icing solutions for UAV

Active heating products

Products to prevent hypothermia in medevac situations
Medic products to treat (open) wounds in arctic medevac situations
Heating products for the operator in arctic maritime operations

Mobile commutation systems (communication chain relay or transportable communication system) for establishing and maintaining a safe communication infrastructure in the arctic (above 75°N)
Nanosatellites for use in the arctic (above 75°N) & adapted payloads (communication, effectors or sensors)
Concepts for better anti-access and anti-denial in contested environments
UGV and UAV systems specially adapted to arctic terrain and conditions. & adapted payloads (communication, effectors or sensors)
AWE 2022 is the coming together of diverse stakeholders who may not otherwise meet. Hence, the secondary selection criteria of future partners is based on a joint understanding of partners' resources, strategic interests and opportunities as well as possible benefits from joining forces.
We believe that successful collaborations builds on strong interpersonal relations, shared values and mutual trust between organizations and individuals.
If you have a unique solution within one of these listed topics, please provide us a short description in the text field provided to you when you press the button "Register your interest".